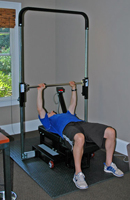 Regular readers of my blog know that I've been doing a form of fitness and strength training called Static Contraction Training – and that I've achieved significant gains in strength (34% gain on bench press and 39% gain on leg press).
Static Contraction Training is a method of strength training that I first heard about from Tony Robbins. SCT has enabled me to get the greatest results in the least amount of time each week.
To learn more about how to get started with Static Contraction Training, I recommend Pete Sisco's excellent resource of training information on Static Contraction Training. Pete's the best!
With the very heavy weights needed for SCT, I've pretty much maxed out the conventional equipment at the gym. I found myself spending more time than I wanted loading and unloading weight plates – counter to my goal of maximum results in minimum time – so I began looking for a better option.
I decided to get the "XF Streamline" from Explosive Fitness, equipment specially developed for Static Contraction Training. The equipment uses a static (but adjustable) bar, with a meter that measures force up to 5,000 pounds of resistance. I recently received the equipment and it is the first component in my home gym.
The XF Streamline requires assembly, with two 9/13-inch wrenches and one 1/2-inch wrench. The instruction manual suggests to allow two to four hours for unpacking and assembly, which proved to be about right. Assembly wasn't as difficult as I thought it would be: it was somewhat like assembling a bicycle.
I'm looking forward to integrating this equipment into my work out routines, and will report the results here from time to time. In the meantime, here are unpacking photos, as well as a photo of the finished unit:
The equipment came in 3 boxes.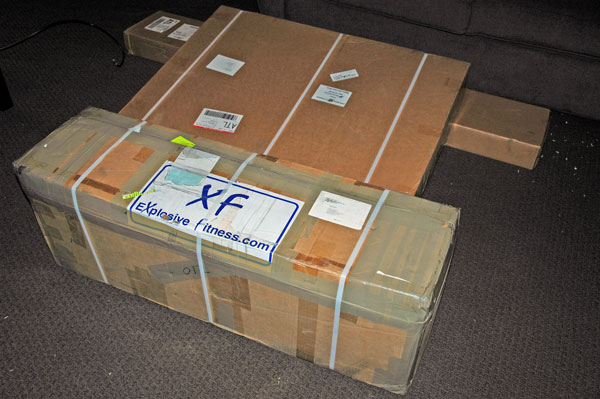 Unpacking one box.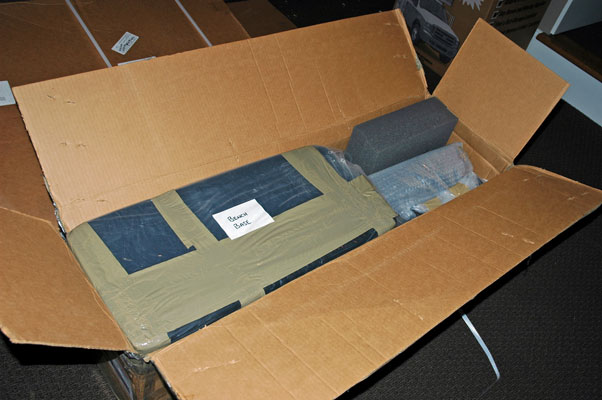 Unpacking another box.

A few hours later, fully assembled, trying out the bench press.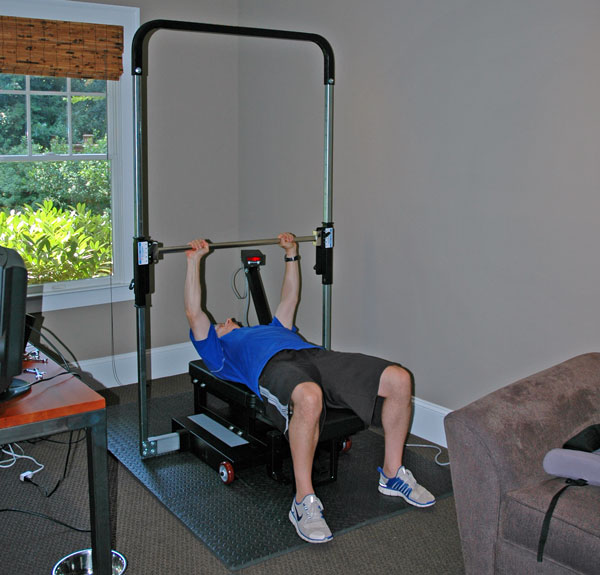 Links: Updated Results: