Meet David Eckoff
"David Eckoff is a cannonball of energy, delivering passion and engagement." – Chris Brogan
My name is David Eckoff. I'm a product executive; innovation leader; and builder of businesses and teams.
I've led corporate innovation initiatives; developed industry-changing digital products and technology businesses; and led teams in companies ranging from startup to Fortune 500. My passion is transforming businesses, and bringing innovative ideas from the drawing board to market.
My goal is to develop consumer products that are important to the daily lives of millions of people.
Combine entrepreneurial drive of a startup founder with cross functional collaboration – to accomplish big goals within organizations.
Career Background:
In Fortune 500, I was Vice President, New Products & Innovation at Turner Broadcasting (a TimeWarner company). I evaluated emerging digital trends; conceived of new digital businesses; developed innovation processes for the company; and oversaw the evaluation, development and launch of new digital products. While at Turner, I developed and launched PlayOn Sports, an innovative technology platform that enables sports rights holders to economically produce live video webcasts for games not on TV. I also evaluated and developed a variety of new product concepts, including an online entertainment network for producers of original shows created for the Internet.
In mid-sized tech businesses, I was Senior Director at digital media pioneer RealNetworks, leading teams pioneering online sports broadcast, music, movies and games. While at Real, I led the live online hit show "CBS Big Brother 24/7" (doubling revenue year over year); invented and launched the first of its kind online video distribution platform, a forerunner of YouTube; developed product plans revitalizing and repositioning the company's flagship consumer online product from a cable TV-like business to a broader media and services business; developed live online sports audio-cast products; and negotiated deals with CBS television, FOX Sports, Primedia, ESPN, CSTV, Conde Nast, Rolling Stone, McAfee and more.
I've founded multiple startups. Most recently, I cofounded technology startups Pickoff Sports and Spitter.com, leading teams developing social media engagement platforms. Pickoff was selected as 1 of 14 startups for the Flashpoint accelerator program at Georgia Tech.
Previously, I was Senior Vice-President at Rivals.com, the online destination for the world's most passionate sports fans, later acquired by Yahoo. While at Rivals, I developed the Rivals.com sports news network destination, grew its audience from startup to more than 5.4 million unique users through an innovative network development model, and led the company's transition to a "freemium" business model.
In the health care and wellness industry, I have been a member of the Board of Directors of Health Discovery Corporation, a publicly traded company specializing in molecular diagnostics. My focus was on business innovation, turn-around and corporate governance.
I've been an advisor to consumer technology companies, helping take revolutionary ideas from the drawing board to market. I've worked with companies including Kleiner Perkins backed Zazzle.com, live interactive broadcasting platform Ustream.TV (later acquired by IBM), Scientific Games, and more.
Prior, I was at IBM Corporation in various financial management positions. Before that, I was with Raytheon Company, where I was selected as one of ten participants in the company's Financial Management Development Program. Today, I apply my financial and quantitative background as a product executive – an invaluable resource for decision making.
I'm also an Eagle Scout. "Once an Eagle, always an Eagle."
A Bit More About David Eckoff
I've served on the board of advisors for companies including: Competitive Sports Analysis, a software company that provides highly accurate predictive data analysis for fantasy sports players; Digital Strength Training, an exciting company developing innovative strength training exercise machines; and YourSports.com
I've been a judge on the Technology Alliance of Georgia (TAG) Business Launch Competition for 8 years. I love seeing the variety of startups in Georgia. And enjoy learning from the perspective of the other judges, who are leaders in Atlanta's investor community. The competition is designed to help a Georgia-based start up technology company launch its business, with the finalists receiving a large cash and services prize. Entrants also have the opportunity to be mentored by a successful tech entrepreneur.
In 1993 I founded InsideCarolina, a print magazine and paid subscription website covering University of North Carolina basketball and football. I developed what was in 1993 an innovative business model for "open source news reporting", a key to the longevity of the publication. Notably, the November 27, 2000 edition of ESPN Magazine named InsideCarolina as the top college basketball website. In 2000, I successfully sold the business and today Inside Carolina remains one of the top college sports publications in the nation, now associated with FOX. You can read a short history of Inside Carolina on Wikipedia.
I was certified as an Instructor/trainer for the world-renowned 12-week Dale Carnegie Course, which I taught at various times between 1989 and 1999. This classic class, founded in 1912 and attended by more than 8 million people in more than 80 countries, produces rapid and lasting skill development for leaders. The leadership principles I learned early in my career as a participant in this course – deepened as an instructor – have been a major influence on how I win people's cooperation in business. Over the years, numerous famous leaders have credited taking the Dale Carnegie Course for their success in business, including Warren E. Buffet (CEO, Berkshire Hathaway), J.W. Marriott, Jr. (CEO, Marriott Hotels), Lee Iacocca (President, Chrysler Corporation), Lyndon B. Johnson (President of the United States), Bill Belichick (Head Coach, New England Patriots), Dick Vermeil (Head Coach, Philadelphia Eagles, St. Louis Rams, Kansas City Chiefs), and more.
I have a passion for social purpose mission. I've volunteered locally in my community in causes where I believe I can make a difference. Most recently:

– I led social media and online marketing for "A Taste of the Highlands" food festival, with 100% of proceeds benefiting Children's Healthcare of Atlanta.
– I've led social media and online marketing for "Battle of the Burgers" food festival, with 100% of proceeds benefiting Embraced, a 501 (c)(3) organization whose mission is to provide assistive mobility equipment (wheelchairs, walkers, crutches, etc.) to individuals in need.
–

With a mission of helping to make my neighborhood stronger and safer, I started Nextdoor Virginia-Highland, an online social network for my neighborhood. I provided volunteer leadership that helped grow our neighborhood social network from inception to  4,600+ members – one of the largest and most active in the Nextdoor network of 100,000 neighborhoods nationally.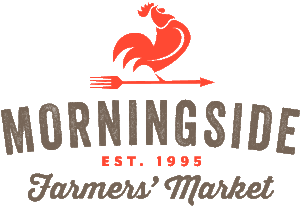 – I've served on the Board of Directors (in the officer roles of President and Secretary) of Morningside Farmers Market, a non-profit corporation in my community dedicated to making local organic produce available to the community.
My Business Passions and Specialties:
My passion is bringing innovative ideas from the drawing board to market, then growing those businesses.
I love discovering untapped opportunities through data analysis and listening to customers. As well as building business through the best uses of social media.
Core to my approach: engineering "habit loops" into products – so that using a product becomes part of a customer's routine.
I've learned and refined a scientific approach to discovering "authentic customer demand", by testing hypotheses about customers – before spending a lot of time and money developing products. This pays big dividends to businesses I work with.
My product philosophy: it's great to care about user experience, and it's even better to care about your users.
Am known for evangelizing the concept: "You don't make money from your ideas, you make money from the execution of your ideas." Execution is everything.
Related Links: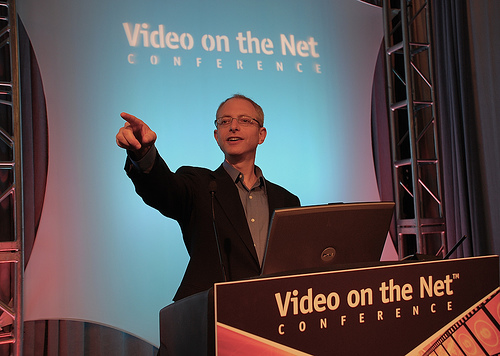 (Photo: stevegarfield)
About my blog: the views expressed here are my own and not those of my employer or clients. The comments on my weblog do not include personal opinion or factual information concerning business discussions where I work. None of my editorial and/or commentary on this weblog should be interpreted as endorsements, promotions or advertisements.