Meet David Eckoff
"David Eckoff is a cannonball of energy, delivering passion and engagement." – Chris Brogan
My name is David Eckoff, and I specialize in developing and launching game-changing online consumer media businesses. My goal is to develop consumer products that are important to the daily lives of millions of people.

Currently, I am cofounder of Pickoff Sports, a technology startup developing a SaaS social games platform. In 2012, the company was selected as one of fourteen startups to participate in the Flashpoint accelerator program at the Georgia Institute of Technology. Our initial work to prove user engagement launched in Alpha and we are entering our next phase of development.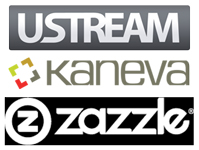 I'm also an advisor to media and technology companies, helping take revolutionary ideas from the drawing board to market, through my company Revolutionary Ventures. I've worked with companies including Kleiner Perkins backed Zazzle.com, live interactive broadcasting platform Ustream.TV, 3D Virtual World innovator Kaneva, global lottery and gaming leader Scientific Games, and more.
I have been a member of the Board of Directors of Health Discovery Corporation, a publicly traded molecular diagnostics company that uses advanced mathematical techniques to analyze large amounts of data to uncover patterns that might otherwise be undetectable. I was recommended by a major shareholder and appointed an independent director to serve the remaining term of a previous director who resigned. My focus was on turn-around and corporate governance.

Previously, I was Vice President, New Products at Turner Broadcasting (CNN, TBS, TNT, Cartoon Network) responsible for overseeing the development, evaluation and launch of new products across the Turner entertainment, news and animation divisions. While in Turner's New Products Group, I developed and launched PlayOn Sports, an innovative technology platform that enables sports rights holders to economically produce live video webcasts for games not on TV. I also evaluated and developed a variety of new product concepts, including an online entertainment network for producers of original shows created for the Internet.

Before joining Turner, I was Senior Director at RealNetworks Inc., overseeing product management, business development, and strategy. While at Real, I led the live online hit show "CBS Big Brother 24/7" (doubling revenue year over year); invented and launched the first of its kind online video distribution platform, a forerunner of YouTube; developed product plans revitalizing and repositioning the company's flagship consumer online product from a cable TV-like business to a broader media and services business; developed live online sports audio-cast products; and negotiated deals with CBS television, FOX Sports, Primedia, ESPN, CSTV, Conde Nast, Rolling Stone, McAfee and more.

Before joining Real, I was Senior Vice-President at Rivals.com, a 180-employee start-up private company funded by Intel, Softbank, Hummer Winblad Venture Partners and News Corporation (Fox). While at Rivals, I developed the Rivals.com sports news network destination, grew its audience from startup to more than 5.4 million unique users through an innovative network development model, and led the company's transition to a "freemium" business model.
Prior to joining Rivals, I was at IBM Corporation in various financial management positions. Before that, I was with Raytheon Company, where I was selected as one of ten participants in the company's Financial Management Development Program.

I hold an MBA from the University of North Carolina at Chapel Hill and a BBA in Accounting from the University of Massachusetts Amherst.
I'm also an Eagle Scout, a title held for life, and a level attained by just 2% of membership since 1911. "Once an Eagle, always an Eagle."
A Bit More About David Eckoff
I have a passion for innovation, new product development, customer experience, fitness & nutrition, technology, media, music and sports.
I serve on the board of advisors for companies including: Competitive Sports Analysis, a software company that provides highly accurate predictive data analysis for fantasy sports players; Digital Strength Training, an exciting company developing innovative strength training exercise machines; and YourSports.com.
I'm currently a member of the Board of Directors of Morningside Farmers Market, a non-profit dedicated to serving our community with the highest quality fresh, local and certified organic produce, since 1995.
I've been a semi-finals judge on the Technology Alliance of Georgia (TAG) Business Launch Competition for 5  years. I love seeing the variety of startups in Georgia. And enjoy learning from the perspective of the other judges, such as Sig Mosley ("the godfather of Atlanta angel investing"), Michael Price and more. The competition is designed to help a Georgia-based start up technology company launch its business, with the finalists receiving a large cash and services prize. Entrants also have the opportunity to be mentored by a successful tech entrepreneur.

I co-founded Spitter, Inc. an early stage company dedicated to aggregating the explosion of news and discussion on the web and filtering and organizing that content by niche topics of interest to passionate fans.
I've been a professional technology journalist, writing a regular column "Business Edge, with David Eckoff" for hyper-local website Patch, about how companies use social media and technology to connect with their customers and grow their businesses. I have also written articles for industry publications such as PaidContent.org. I love talking with entrepreneurs and writing about technology.

Additionally, in 1993 I founded InsideCarolina, a print magazine and paid subscription website covering University of North Carolina basketball and football. I developed what was in 1993 an innovative business model for "open source news reporting", a key to the longevity of the publication. Notably, the November 27, 2000 edition of ESPN Magazine named InsideCarolina as the top college basketball website. In 2000, I successfully sold the business and today Inside Carolina remains one of the top college sports publications in the nation, now associated with FOX. You can read a short history of Inside Carolina on Wikipedia.

I was also certified as an Instructor/trainer for the world-renowned 12-week Dale Carnegie Course, which I taught at various times between 1989 and 1999. This classic class, founded in 1912 and attended by more than 8 million people in more than 80 countries, produces rapid and lasting skill development for leaders. Over the years, numerous famous leaders have credited taking the Dale Carnegie Course for their success in business, including Warren E. Buffet (CEO, Berkshire Hathaway), J.W. Marriott, Jr. (CEO, Marriott Hotels), Lee Iacocca (President, Chrysler Corporation), Lyndon B. Johnson (President of the United States), Bill Belichick (Head Coach, New England Patriots), Dick Vermeil (Head Coach, Philadelphia Eagles, St. Louis Rams, Kansas City Chiefs), and more.
My passions:
* My passion is bringing innovative ideas from the drawing board to market, then growing those businesses. I've defined go-to-market strategies and led teams in companies ranging from startup to Fortune 500.
* I love discovering untapped opportunities through data analysis, listening to customers, and building business through the best uses of social media.
* My product philosophy: it's great to care about user experience, and it's even better to care about your users.
* Am known for evangelizing the concept: "You don't make money from your ideas, you make money from the execution of your ideas." Execution is everything.
Related Links: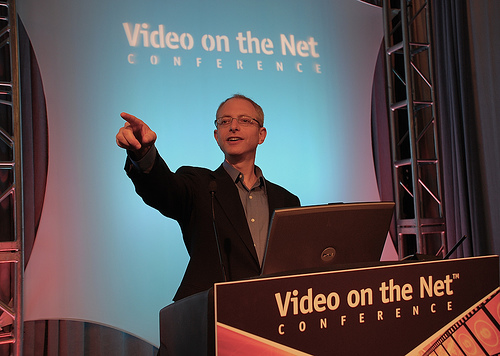 (Photo: stevegarfield)
About my blog: the views expressed here are my own and not those of my employer or clients. The comments on my weblog do not include personal opinion or factual information concerning business discussions where I work. None of my editorial and/or commentary on this weblog should be interpreted as endorsements, promotions or advertisements.