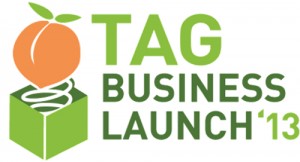 This month, I'm pleased to be judging the semi-finals round of the TAG Business Launch Competition 2013.
This will be my sixth year judging the competition. I love seeing the variety of startups in Georgia. And enjoy learning from the perspective of the other judges.
Companies will be competing for a cash prize and a suite of related professional services that is valued at more than $450,000.
Over two days, each of the 10 semi-finals companies will make a 15 minute pitch to the panel of judges, followed by a 15 minute Q&A session. At the end of each day, the judges will discuss their views about each company and summarize feedback for the company about their plan and presentation.
Then, at the end of the two days, the semi-finals judges will deliberate and select companies to continue to the finals round.
Ten companies have made it to the semi-finals round:
Judges for 2013 include:
Preliminary Application Judges:
Semi-Finals Judges
Finals Judges:
About the TAG Business Launch Competition
The Business Launch Competition, now in its eighth year, supports economic development in Georgia by encouraging the creation and growth of new companies that will strengthen and expand Georgia's strategic high tech clusters. A group of Georgia's most successful high tech entrepreneurs has agreed to serve as mentors. A preeminent panel of business leaders, entrepreneurs and a venture capitalist has been recruited to judge the competition. In addition, a group of local investors will attend the final event and receive copies of the business plans for the finalists.
Register now to attend the Finals competition – early bird pricing ends April 19, 2013.