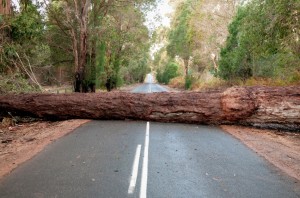 In August of 1994, I was an accountant in a large computer company. Despite my best efforts, I disliked the mind-numbing repetition of the job. A mismatch for my creative and entrepreneurial skill set. I came home from work each night with a headache, born of disappointment, monotony and frustration.
But I had a plan. I was one week away from publishing the first issue of "Inside Carolina", a magazine covering UNC sports. After six months of developing the idea, my dream to launch my first business was about to become a reality!
Until I received a last minute phone call from our photographer, a student intern. He said he was taking an assignment with the school yearbook, and he'd be unable to provide photos for our magazine.
I was stunned. Our plan was to launch the first issue with preseason coverage before the first football game. We were so close to launching. But you can't have a sports magazine without photos. And time wasn't on our side. North Carolina would be unlikely to move the start of the football season upon our request.
In that moment, I saw my first business circling the drain. I felt incredibly discouraged. With no obvious path to getting our first issue done before the season kickoff, I even thought about scrapping the project.
In short, I reached that moment of decision all people who tackle a new endeavor reach. Confronted by an obstacle, to either give up or forge ahead.
So what did I do? I strengthened my resolve.
And jotted across the top of a notepad: "How to Make This Work". Ideas flowed.
At the top of the list: buy a 35mm camera and get photos of practices and games that week. Which I did.
Though I didn't realize it at the time, that seemingly small decision would have a lasting impact on my life. It put me in a new direction, and led to a new destination.
We launched the first print issue of "Inside Carolina". Soon after, we started publishing on the Web. Which led to our site becoming part of a new online sports network, Rivals.com. A year later, the sports network startup recruited me to lead its national roll out. Enabling me once and for all to leave the accounting field. Which led to me discovering that I have a passion for the intersection of media and technology, that I've followed to this day.
My point is, problems will happen. Don't let them stop you.
When faced with even the greatest obstacle, the exciting thing to know is: one small change now can lead to a change in direction. Which over time can lead to a new destination.
##
What do YOU think about and do when faced with a big obstacle? Share your approach with other readers in the comment section below.