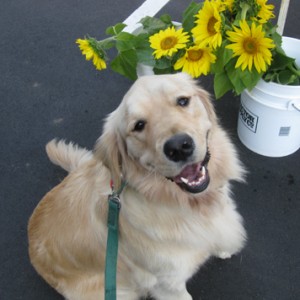 If you're visiting today from Gretchen Rubin's "The Happiness Project" on Slate, welcome! We share a common interest in the science and art of happiness and fulfillment – and I'm glad to meet you.
Adding to Gretchen's great list, one thing I've learned about happiness and fulfillment over the past year is from peak performance coach Tony Robbins. A simple but powerful formula:
We're unhappy when our Life Conditions ("LC") are not equal our Blueprint ('BP", ie, our model for how we think things should be).
When that happens, we have 3 choices: 1) we can change our LC; 2) We can change our BP; or 3) We can blame – ourselves or others for our circumstances.
That third choice doesn't really change anything, so our only real choice is to change our LC or change our BP! (Yet how many of us spend much of our time and energy doing the least powerful choice among those options?)
What's YOUR take? What's the most powerful thing you've learned recently about the science and art of happiness and fulfillment? Please share your thoughts and comments here on the blog.
And if you're on Twitter, please drop me a line there, I'd love to follow you and learn together!